The immune system is your body's natural defense to pathogens that cause diseases. Our immune system keeps us healthy through a complex network of biological processes and agents (such as cells, organs, and tissues) scattered throughout the body.
The primary work of the immune system is to distinguish bacteria, virus, parasites as well as other foreign bodies from the body's own tissue and cells. When that's done, it's time to initiate an immune system response. Your body will be susceptible to illnesses that will disrupt your daily life if your immune system isn't working properly.
Yes, your body's natural immunity is often enough to fight these foreign bodies but certain lifestyle habits, food, and supplements can give your immunity a good boost. How to increase immunity so you can battle pathogens like a boss? This is exactly what we'll discuss in this article.
Some Practical Tips to Boost Your Immunity
As your body ages, it can certainly do with a bit of outside help to defend your immunity. In this section, we'll talk about how to boost your immune system by adding some nutritious food and supplements to your diet.
1. Include these immunity-boosting foods in your diet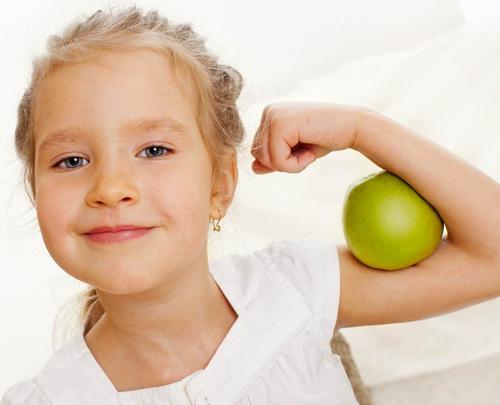 Citrus fruits are rich in vitamin C that helps to produce white blood cells (WBC) and battle infections. That's why doctors advocate vitamin C supplements or citrus fruits when you have a cold. Moreover, your body doesn't produce or store vitamin C, so including these fruits in your diet will help you keep infections and other illnesses, like scurvy, at bay.
Here are some popular citrus fruits you can have: orange, grapefruit, lime, lemon, tangerine.
Did you know red bell peppers contain 2x more vitamin C than oranges? Apart from battling infections, vitamin C helps to keep your skin healthy. Red bell peppers are a great source of beta-carotene keeping your eyes as well as skin health.
Broccoli may not be your favorite vegetable, but your body will thank you for including it in your diet. That's because broccoli is packed with vitamin A, vitamin C, and vitamin E as well as other antioxidants and fiber. Have lightly steamed broccoli in a salad or as a side with protein-rich foods for the best results.
Like broccoli, spinach is most effective when cooked lightly. Moreover, light cooking also enhances the vitamin A in spinach, allowing other micronutrients to be released from the oxalic acid in it. Spinach is also rich in vitamin C, various antioxidants, and beta carotenes to help your body fight infections.
Almonds are packed with vitamin E that helps to keep your heart healthy and immune system going strong. Almonds contain a lot of healthy fats (improves brain function and builds up cell structure) and half a cup of these vitamin-rich nuts provide almost 100% of your daily vitamin E requirement.
2. Exercise regularly for a healthy immune system
How to increase immunity with regular exercise? Regular exercise rather than leading a sedentary life helps you battle infection by stimulating WBC formation. Exercising flushes toxins out from your body. Regular exercise strengthens your heart, regulates body weight, and lowers blood pressure. All of this contributes toward a strong immune system.
(Note: If you're already physically active, don't over-exercise as that can increase your chance of catching an infection. In fact, respiratory infections are common in track athletes before or soon after an event due to exertion.)
3. Take these supplements to improve your immunity
Let's find out how to increase immunity by including some supplements in your diet.
Immune-supportive herbs like astragalus, American ginseng, and Asian ginseng are rich in antioxidants, have great antibacterial properties, and help in the production of WBC to fight infections.
Consider probiotics, such as yogurt or other herbal probiotics, in capsule form to improve your immune system. Probiotics are great for treating and preventing diarrhea and other gut infections. Moreover, long-term consumption of probiotics improves anti-inflammatory reactions of your body.
Shiitake, maitake, or reishi mushroom extracts are rich in a good antiviral agent called beta-glucan. You can take these as capsules or in liquid form by brewing a tea from the extracts.
Lifestyle Changes to Boost Your Immunity
How to improve immunity by changing your lifestyle? Simple, just filter out the harmful habits and incorporate more healthy ones to strengthen your immune system and enact positive changes in your life.
Quit smoking: Smoking destroys the antibodies and antioxidants in your body, making you more susceptible to infections.

Manage stress effectively: Stress reduces your immune system's natural ability to fight antigens.

Drink alcohol in moderation: Excessive alcohol consumption affects the function and production of B cells, which are responsible for the production of antibodies to fight harmful bacteria.

Practice effective oral hygiene and wash your hands often: The surrounding environment is a breeding ground for various types of pathogens. These practices ensure that pathogens are unable to freely enter and multiply in your body.
Bottomline
How to increase immunity and lead a disease-free life? Simply adopt these actionable strategies in this article to lead a healthy life. Remember, your body's immune system weakens with age, so external help can go a long way to strengthen your natural defense system. Include vitamin-rich foods, healthy fats, and fibers to help your body fight infections. Lastly, take a good look at your current lifestyle habits and see whether you can make some positive changes.